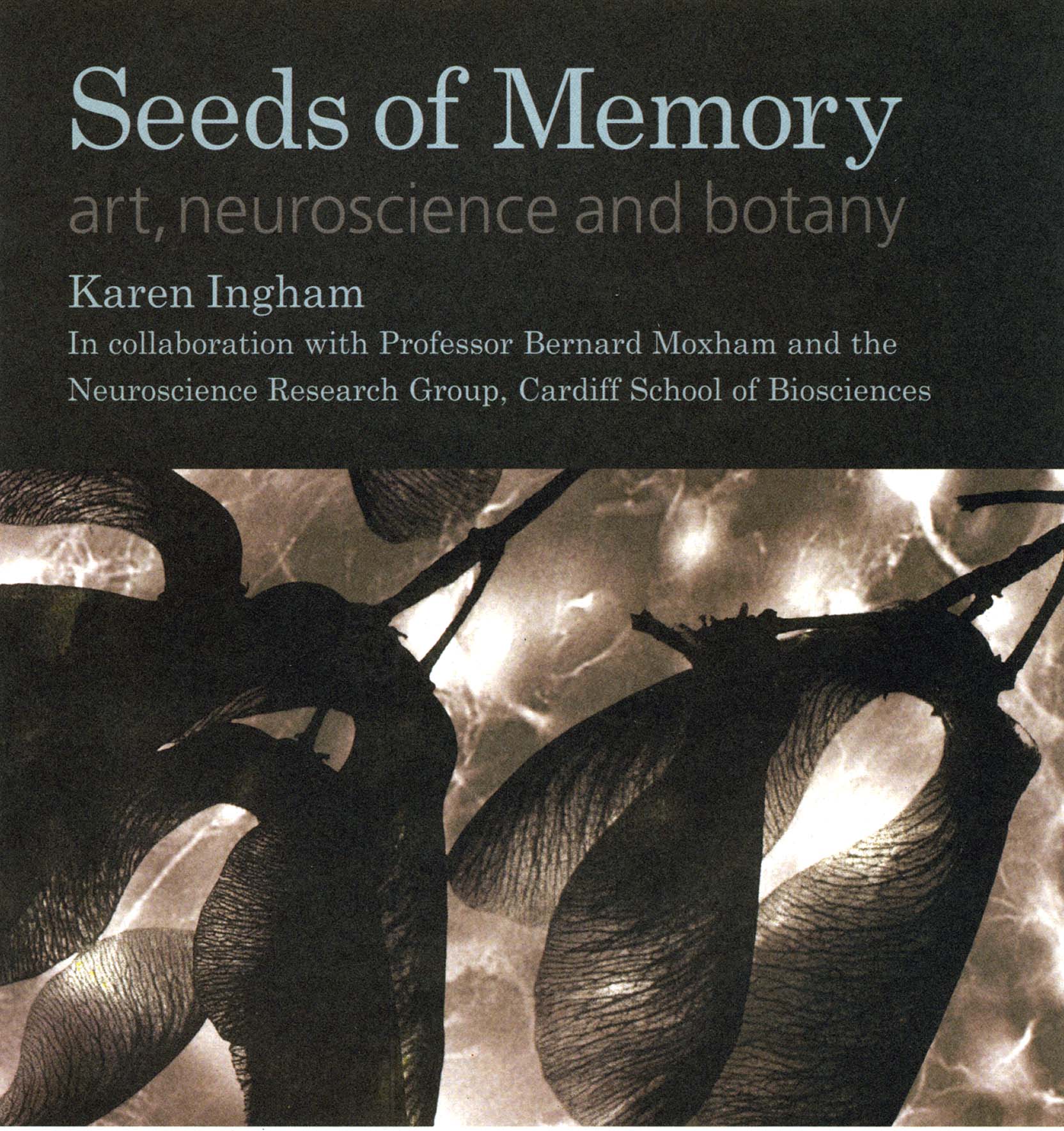 Exhibition and Publication (2006)
Karen Ingham in Collaboration with The Cardiff Neuroscience Research Group.
"In this rich catalogue of her recent work the artist Karen Ingham brings together contemporary science and historical plant classification, clinical investigation and artistic speculation, scientific objectification and personal association-making to pursue our understanding of memory.Her installations are a confluence of hints and allegations – much like memory itself. Ingham is one of a growing number of artists who combine an intellectual curiosity for science, a delight in the serendipity of history and, of course, a profound understanding of how images are made, presented and continually reinterpreted. Her chosen medium is photography, whether still or time-based, but her camera often lies, or rather, beguiles the viewer to recognise more than one layer of meaning."
Sian Ede, Director of Arts at the Calouste Gulbenkian Foundation London, from the essay 'Fuzzy Things', Seeds of Memory
"In the 16th century, the great medical schools at Padua and Bologna were renowned for their botanic gardens, and medicinal plants were used to treat many diseases. Today, thanks to synthetic chemistry, the link between botany and medicine is less visible. Nevertheless, plants continue to inspire new medicines, including drugs that enhance memory. In Seeds of Memory, artist Karen Ingham highlights this cross-fertilisation of neuroscience, botany and pharmacology".
Alison George, 'New Scientist'.
*Funded by the Arts & Humanities Research Council 'Sci-art Research Fellowships Scheme' 2006